---
GamePix feed - Hans - 10-03-2014 01:21 AM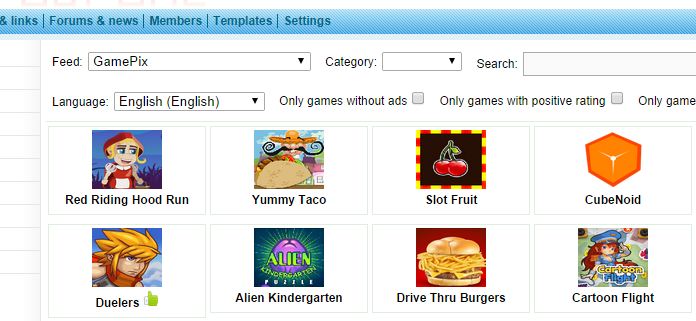 New GamePix (http://www.gamepix.com) feed has been added to onArcade. This feed contains 46 HTML5 games that can be played in desktop and mobile browsers, many more games to come. Feed is only visible if you are running onArcade 2.4.1 or newer. Go to Admin CP > Files > Game feeds and select "GamePix" as feed to see and install these new games.


---
RE: GamePix feed - comandofateh - 10-03-2014 02:28 PM

Thanks Hans
---
RE: GamePix feed - al-games - 10-20-2014 06:16 PM

thank u
---
RE: GamePix feed - rivolta - 10-28-2014 03:44 AM

Great, Hans! Mobile, mobile, mobile!!!


---